To realize a safe and secure digital society together with our diverse human resources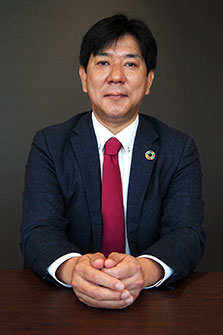 Our corporate mission is "SAVE the DIGITAL WORLD," and we aim to create a safe and secure digital society by providing Debugging and System Testing services that detect software bug or defect from a third-party perspective, Cyber Security services, and other services.
These businesses of us are sustained by abundant human resources. Our group includes not only high-skilled engineers and leading security experts in the industry, but also a wide variety of human resources, such as freelancer workers, actors and musicians as part-time workers, foreigners who like Japanese game or animations, people with withdrawal experience, and people with disabilities. Among these testers, there are many people who voluntarily study for something interesting through their debugging or testing experience and become specialists in some IT area.
We would like to realize our sustainable growth while solving the issues facing society by providing opportunities of trainings and experiences to a diverse range of people who are willing to learn with high potential, regardless of age, gender, academic background, nationality, etc. in this way.
To achieve these goals, in March 2021 we established the Sustainability Committee to have internal discussions to identify materiality in the Group and to promote a variety of initiatives based on the three of our themes, "human resources," "technology," and "communities."
In recent years, the digitization has progressed with the big changes of society by IoT and DX, and it has improved the convenience of our daily lives dramatically. On the other hand, the impact of software bug or defect to the society has been becoming increasingly serious year by year. As the last bastion to protect the quality and safety of digital society, we believe that we play a very important role in the realization of a sustainable digital society.
As CEO, I am committed to sustainability initiatives. We will strive to create our unique value to realize a sustainable society through our businesses activities and to become an indispensable entity to the society and our stakeholders.
President and CEO Yasumasa Ninomiya