Our Strengths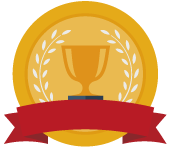 Large Market Share in the Domestic Game Debugging Market
Digital Hearts Holdings' active software testing market is characterized by a small number of competitors specializing in testing. Especially in the game debugging market, two of big players including us hold an oligopoly and we have steadily captured the market demand. We provide high-quality services flexibly in line with our clients' system development schedule by utilizing our wealth of test personnel and verification devices. These service provision systems and quality have been highly appreciated by game manufacturers and other client companies. On the other hand, in non-game fields, the system testing market itself is still in its infancy, and by accurately capturing the rapidly increasing demand for outsourcing services, we have continued to expand our business at an annual pace of about 1.5 times since the begining of our 'Second Founding' period in 2017.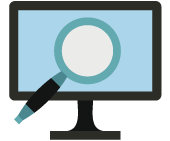 Specialized Test Expertise and Proprietary Test Automation Tools
Based on accumulated knowledge since its founding, Digital Hearts Holdings not only conducts "functional tests" to confirm that software operates correctly in accordance with specifications, but also conducts "tests from a user's perspective" to identify areas where users feel uncomfortable or "security tests" to check the information leaks. By carrying out such a wide range of tests, we support the improvement of the quality of our clients' products and services from all aspects.
In addition, by leveraging the 25-year expertise in the system testing business of the US LOGIGEAR CORPORATION, which we acquired in 2019, as well as our proprietary automation tools of it, we are helping our clients improve the efficiency of their software development by proposing optimal balances between automated test with such tools and manual tests done by people.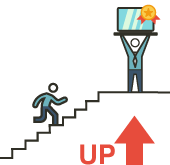 Unique Development System to train Inexperienced People to be Professionals
The testers at Digital Hearts Holdings are more likely to join the company because "I like video games" or "I like to touch digital devices," and they are not necessarily so skilled as to be called "engineers." However, out of thousands of our debuggers/testers, we see some who have basic knowledge and potential, such as testers who have learnt programming languages independently before joining us and testers who have a certain high knowledge of networks.
We have trained about 50 debuggers/testers per year into "test engineers" and "security experts" by conducting unique e-learning and holding short-term intensive lectures inviting outside lecturers, as well as providing practical learning opportunities through OJT.